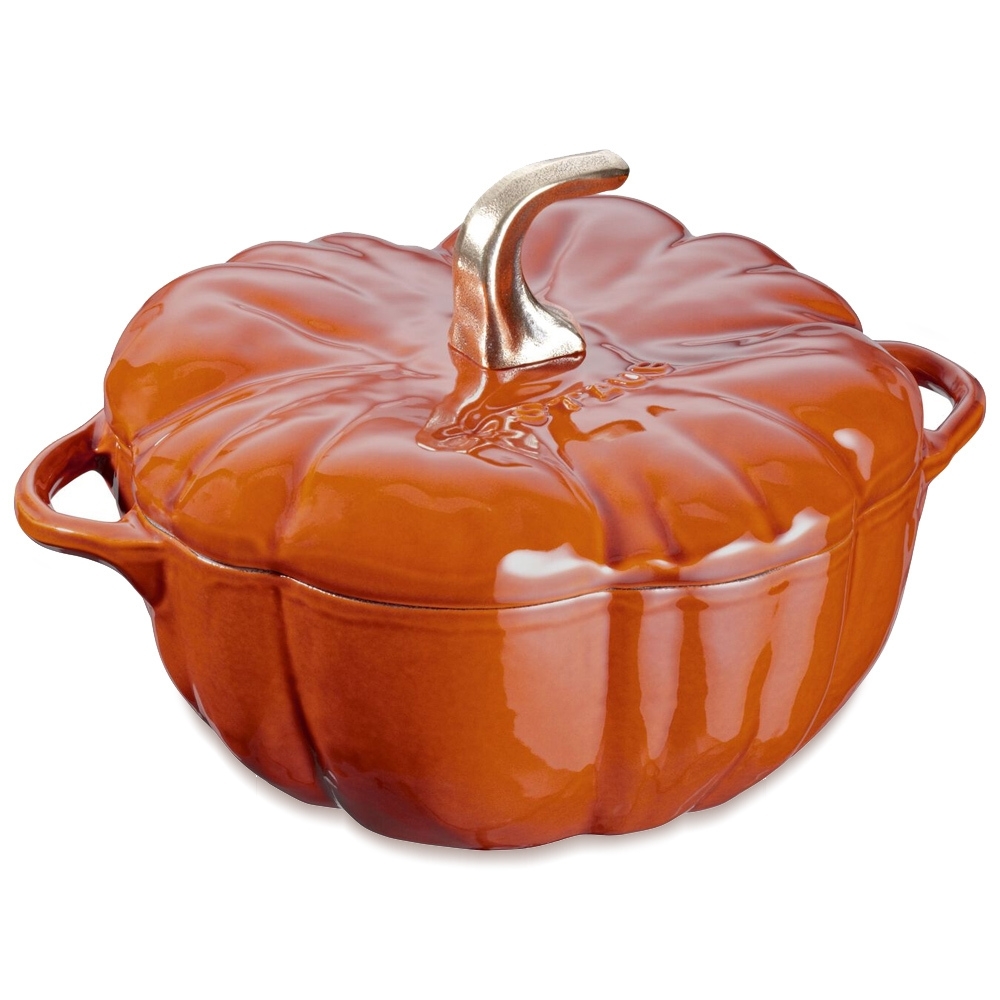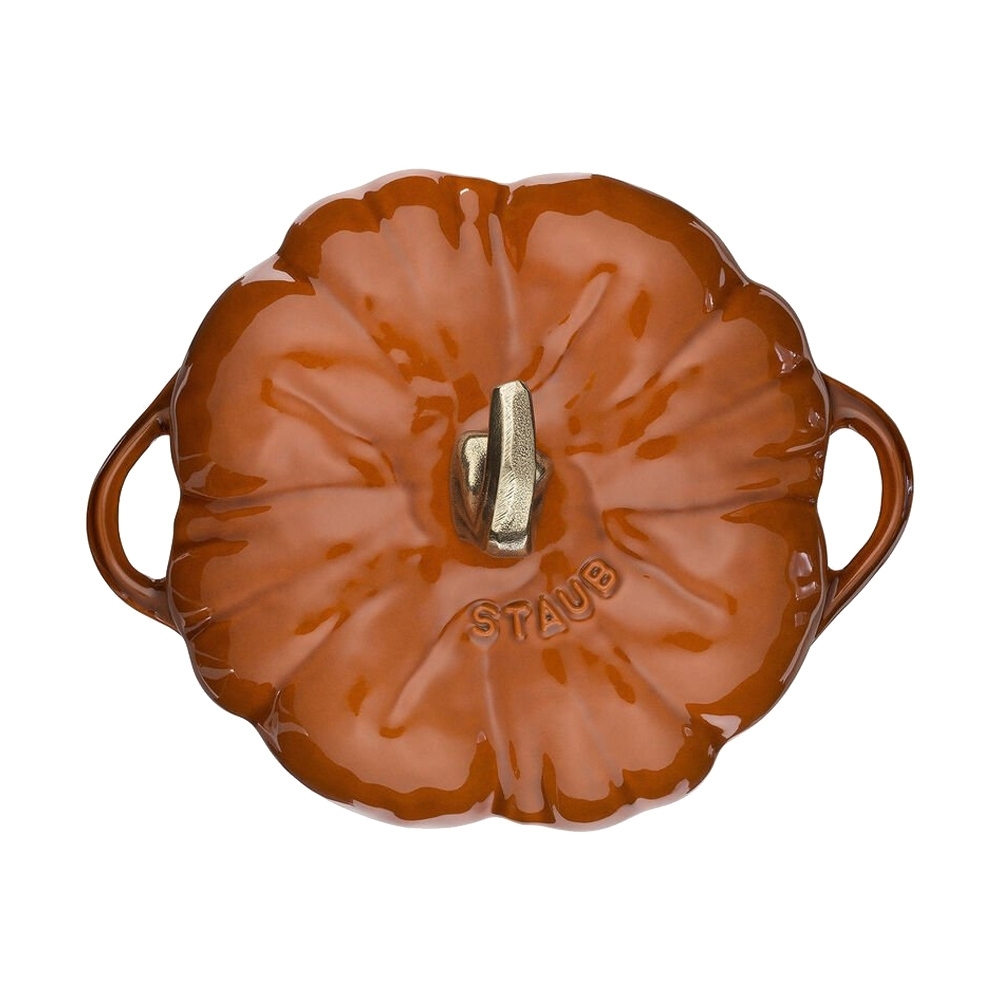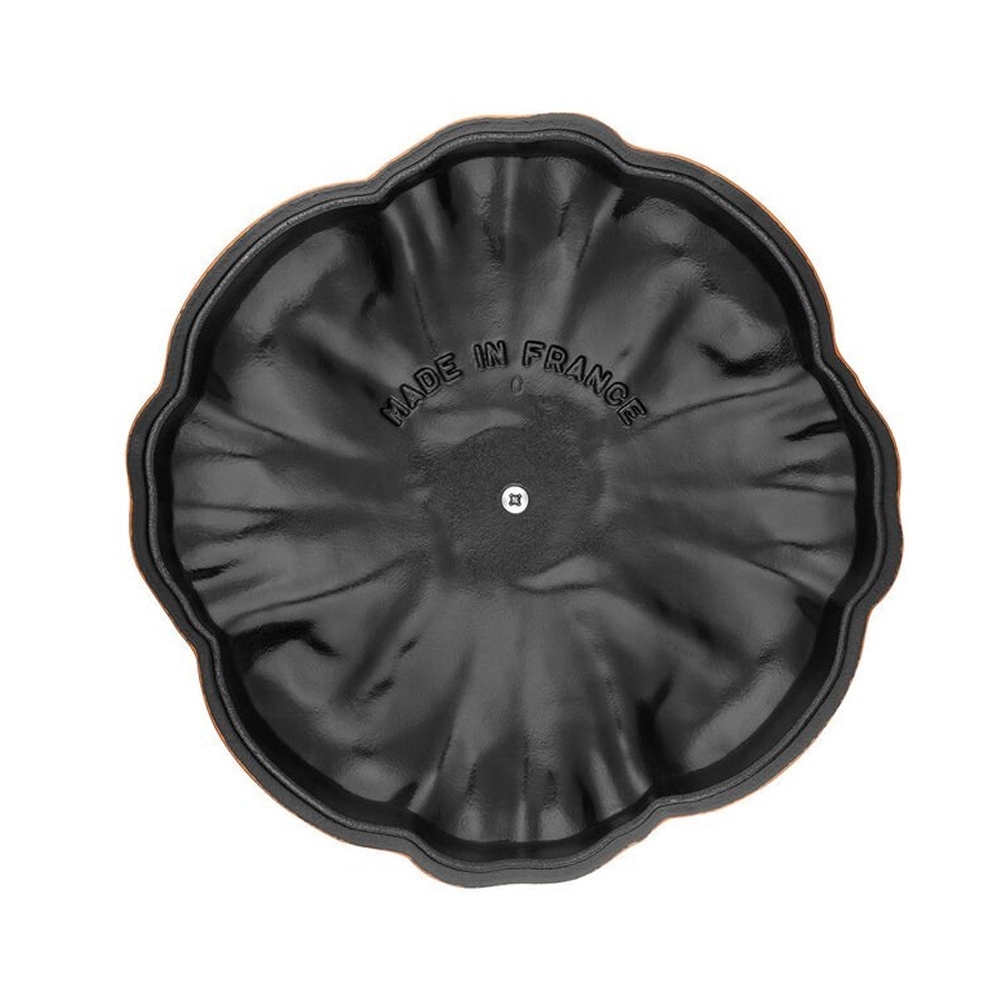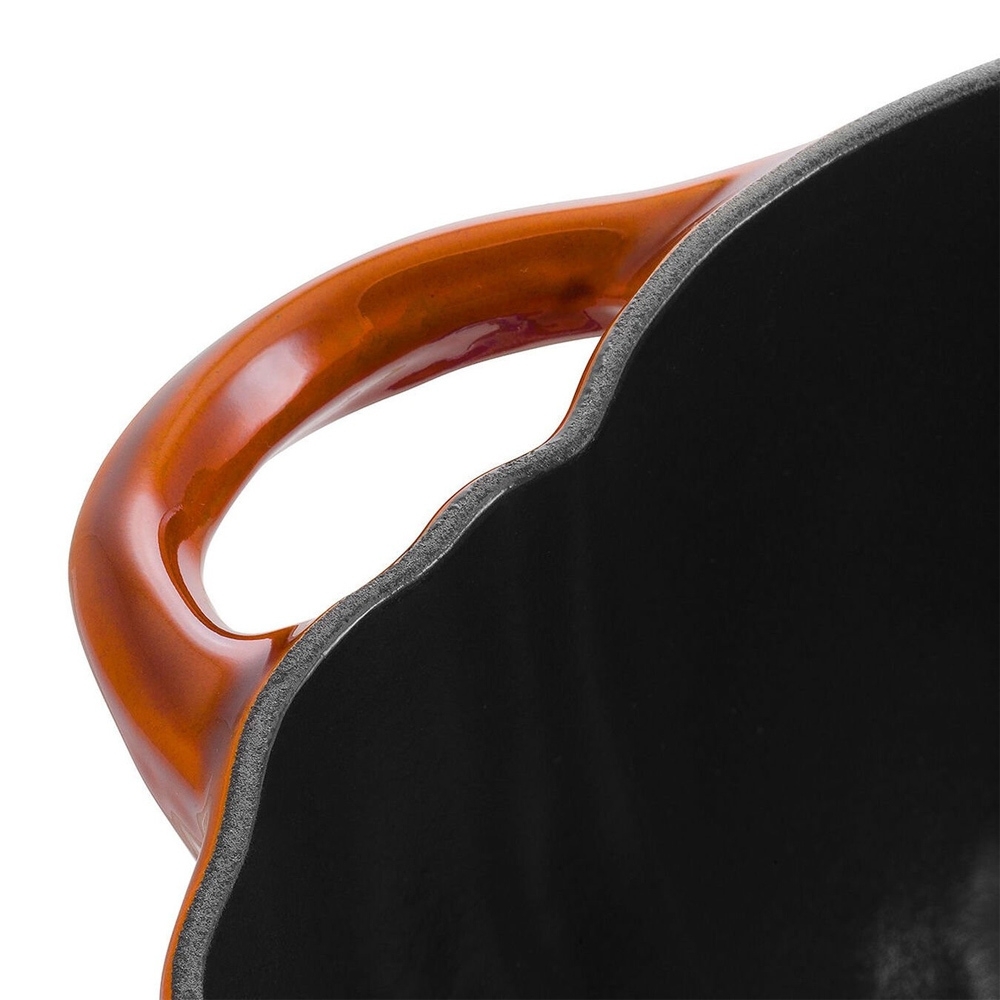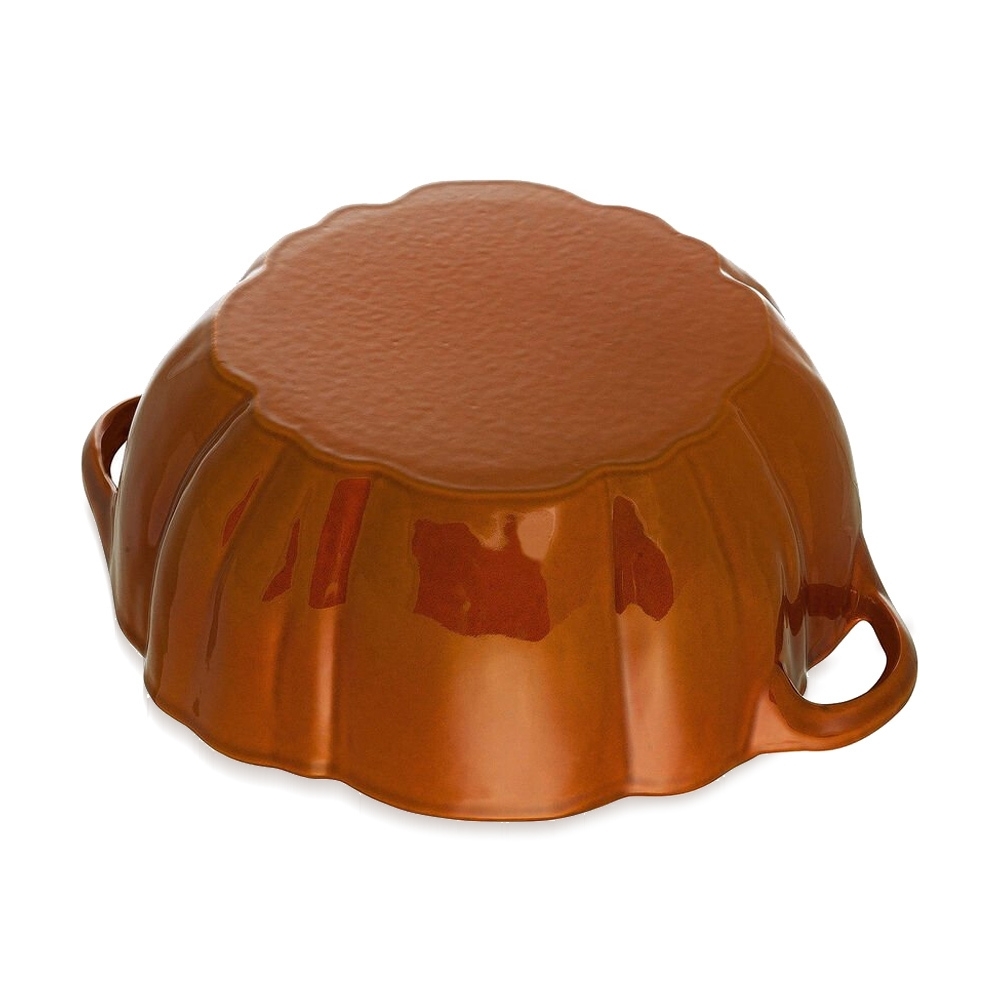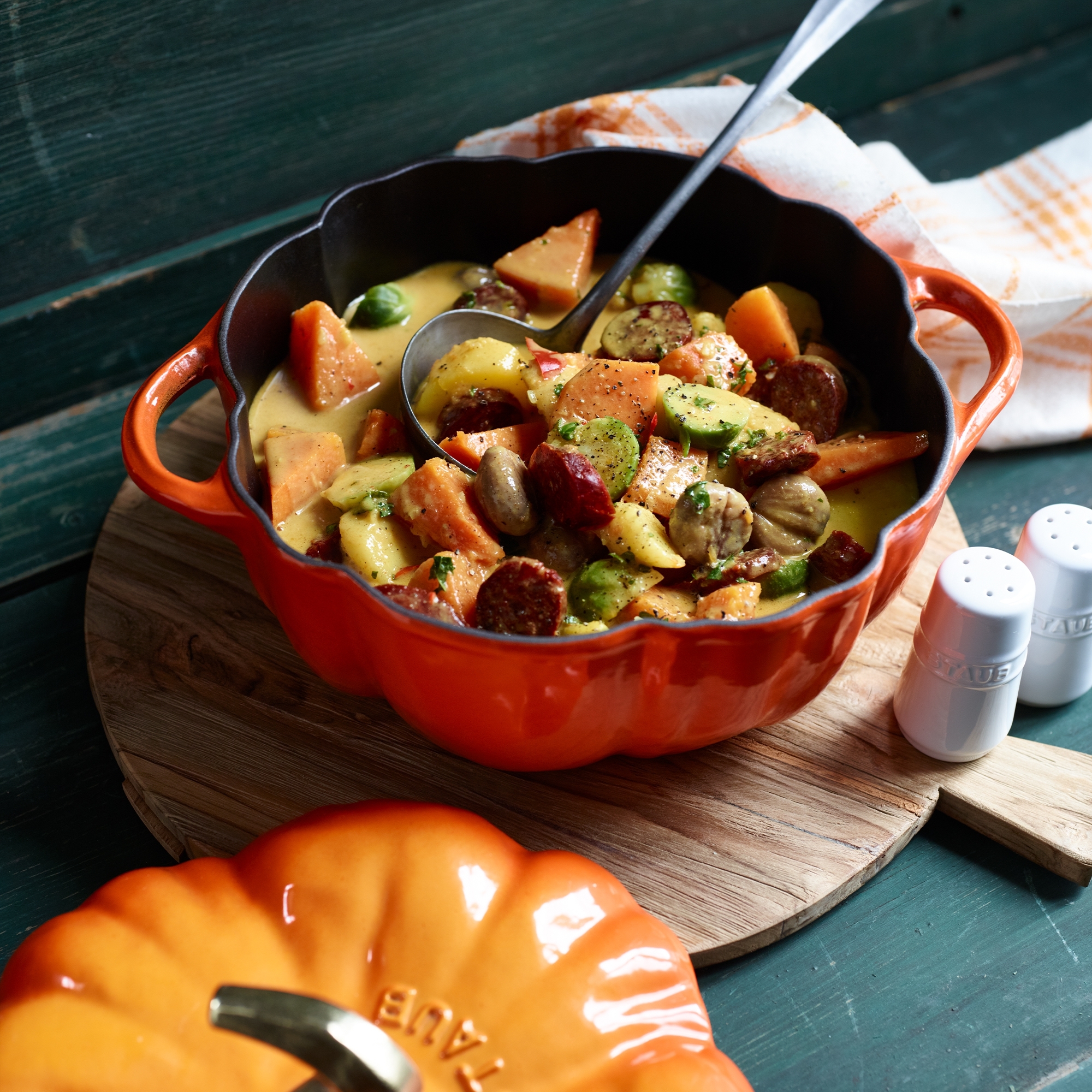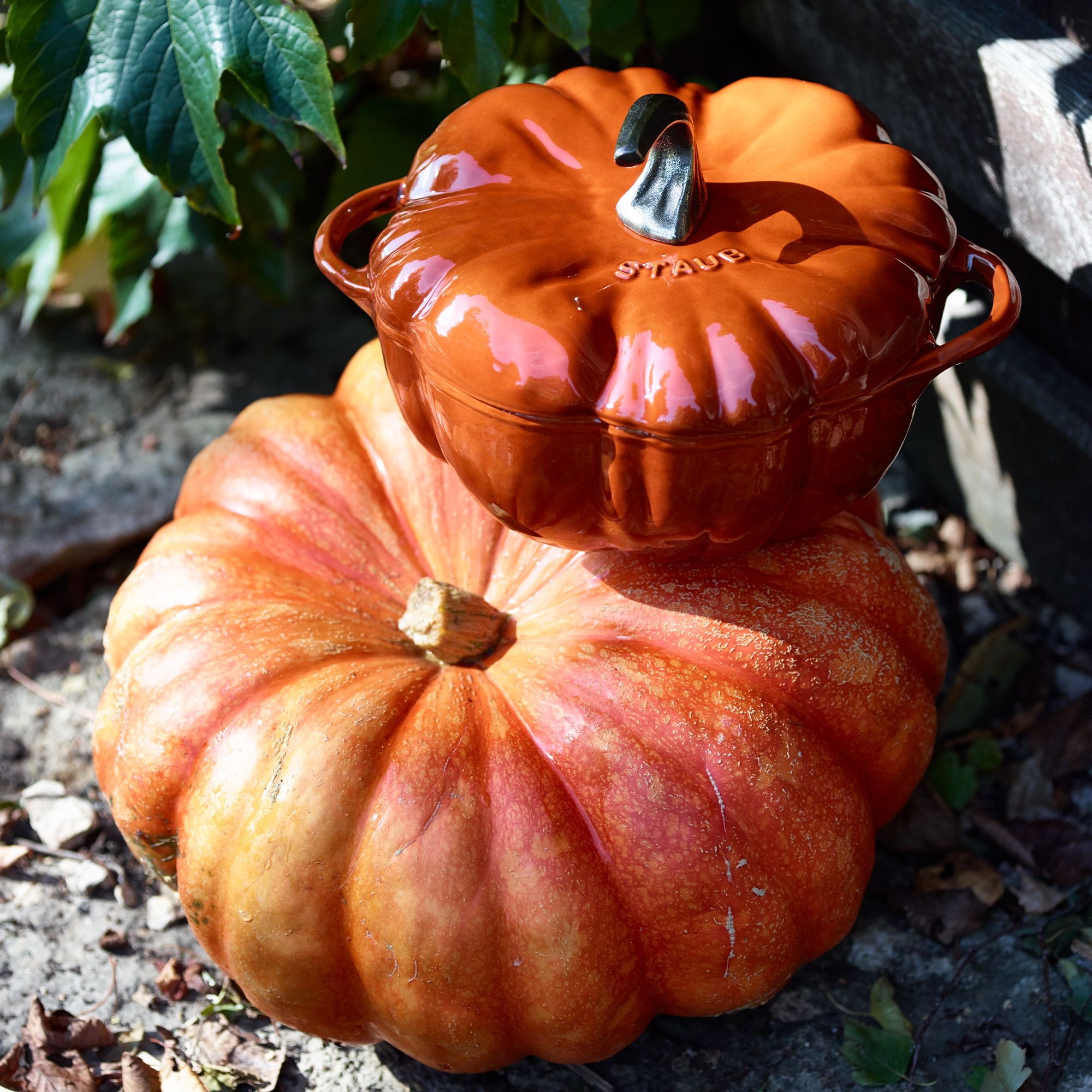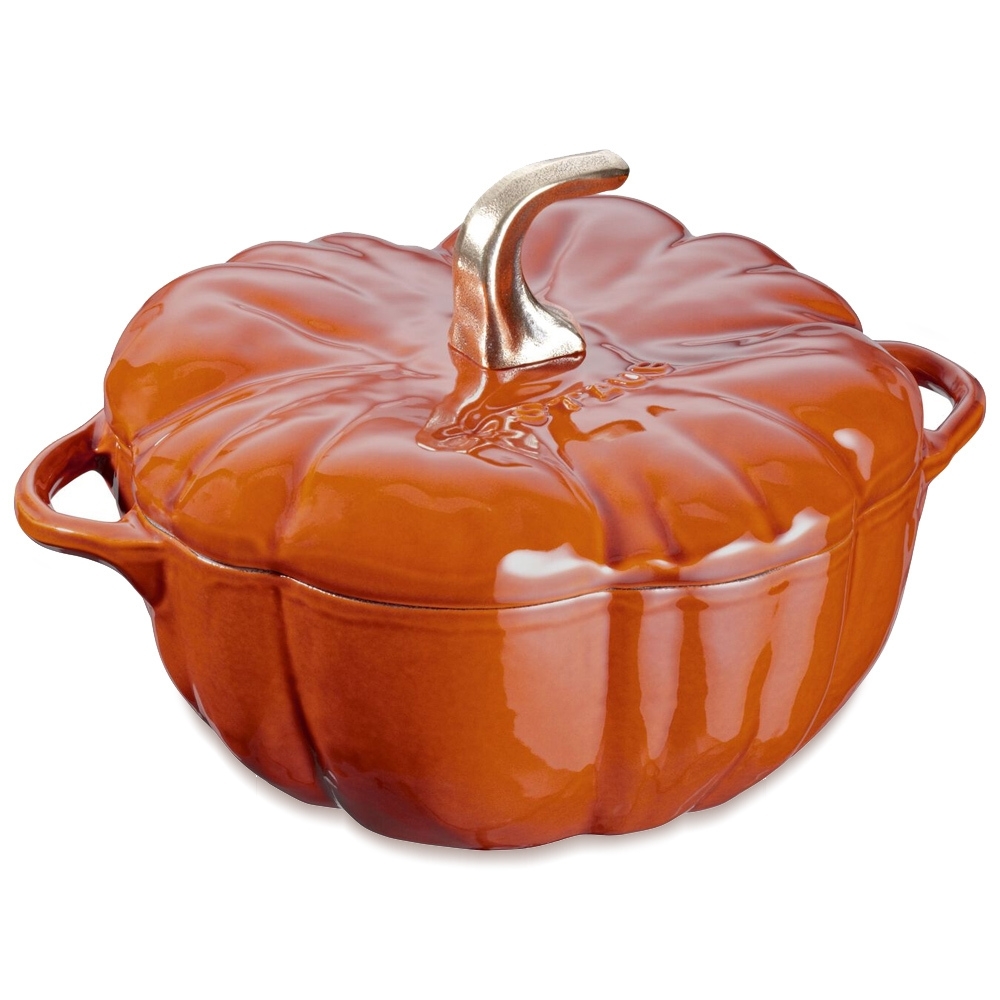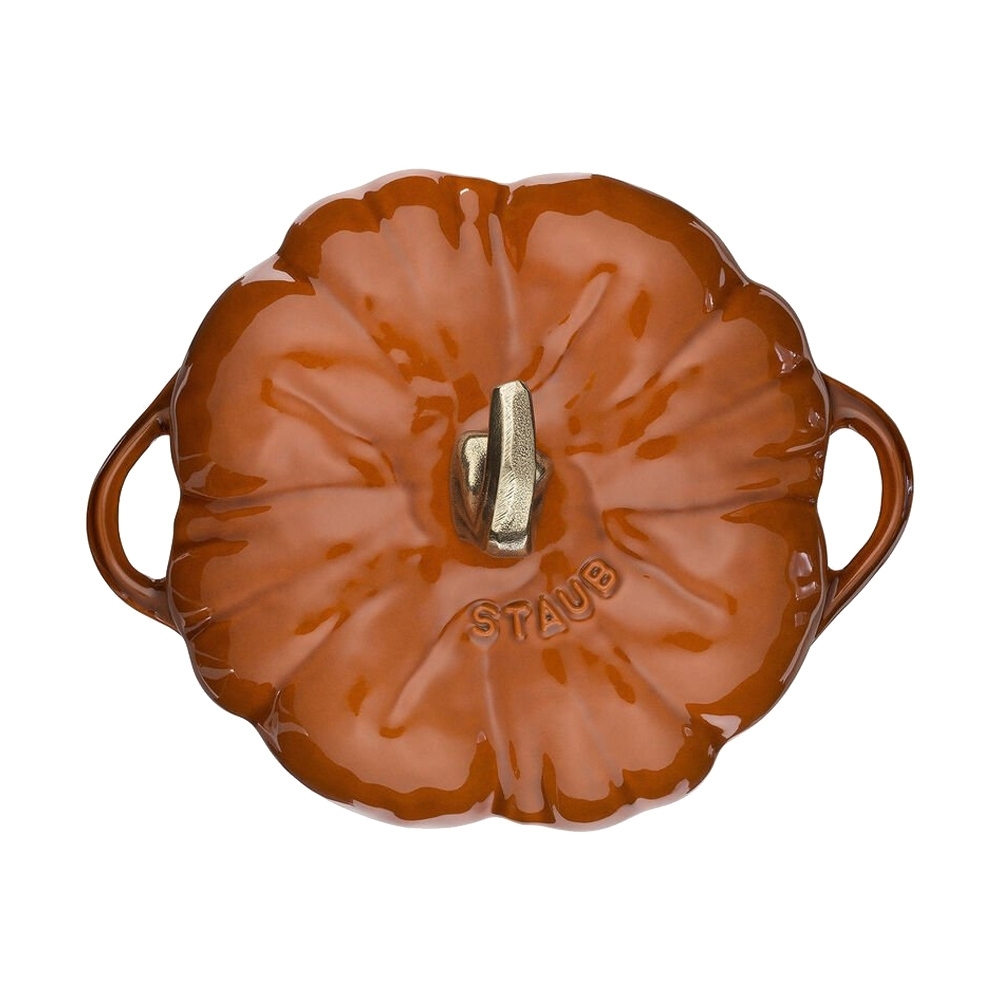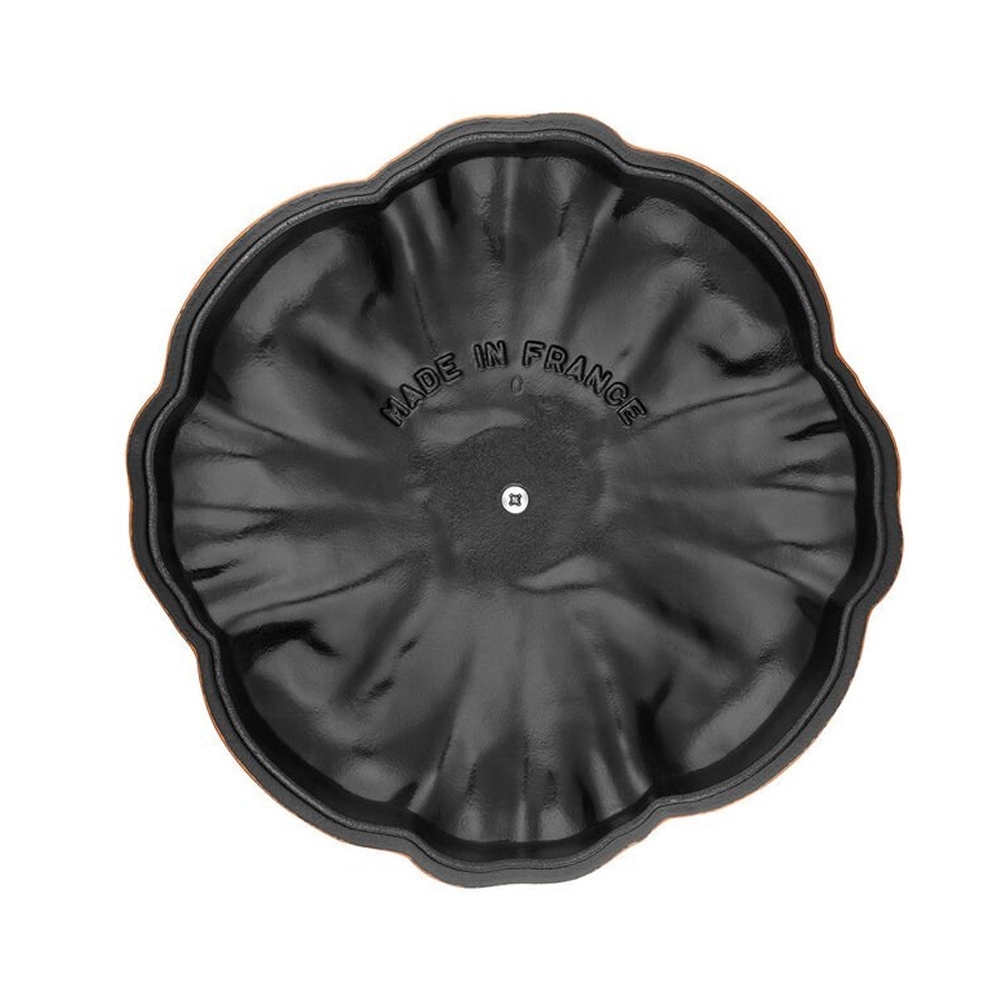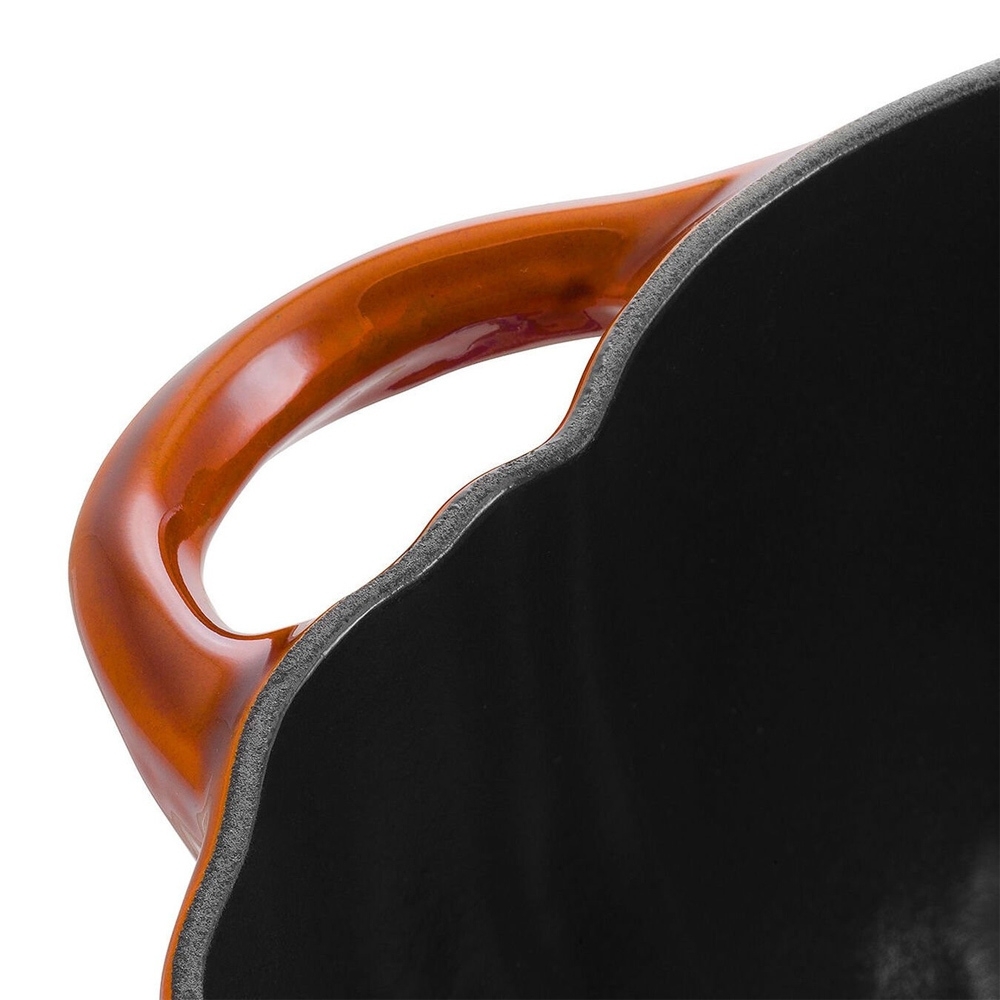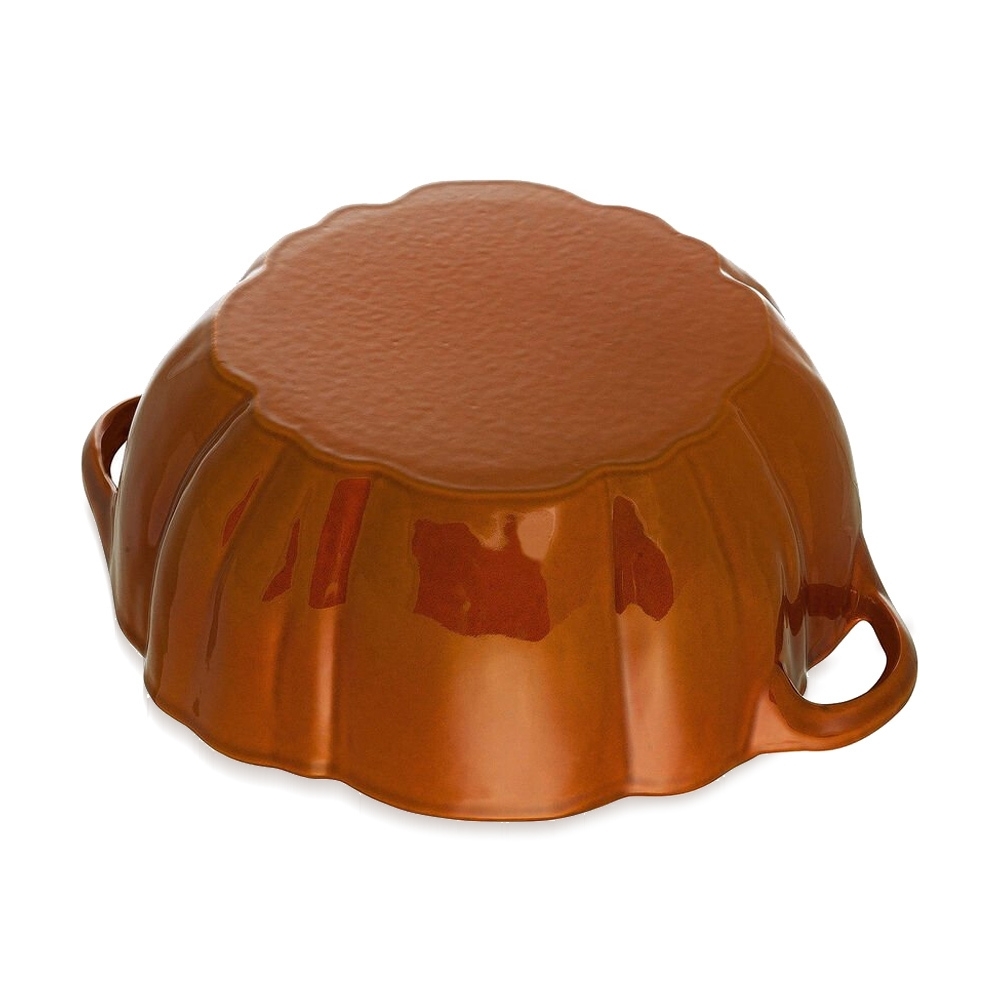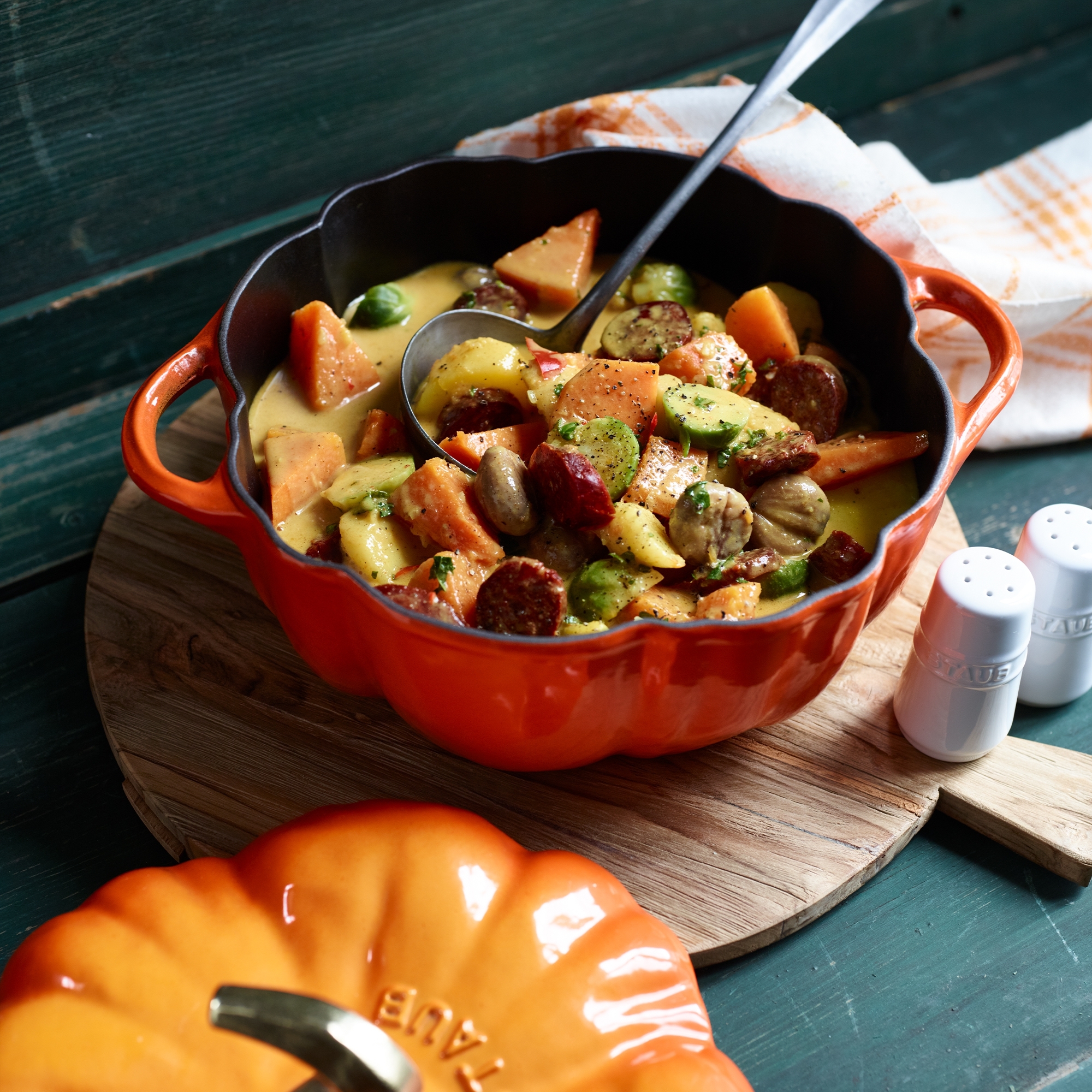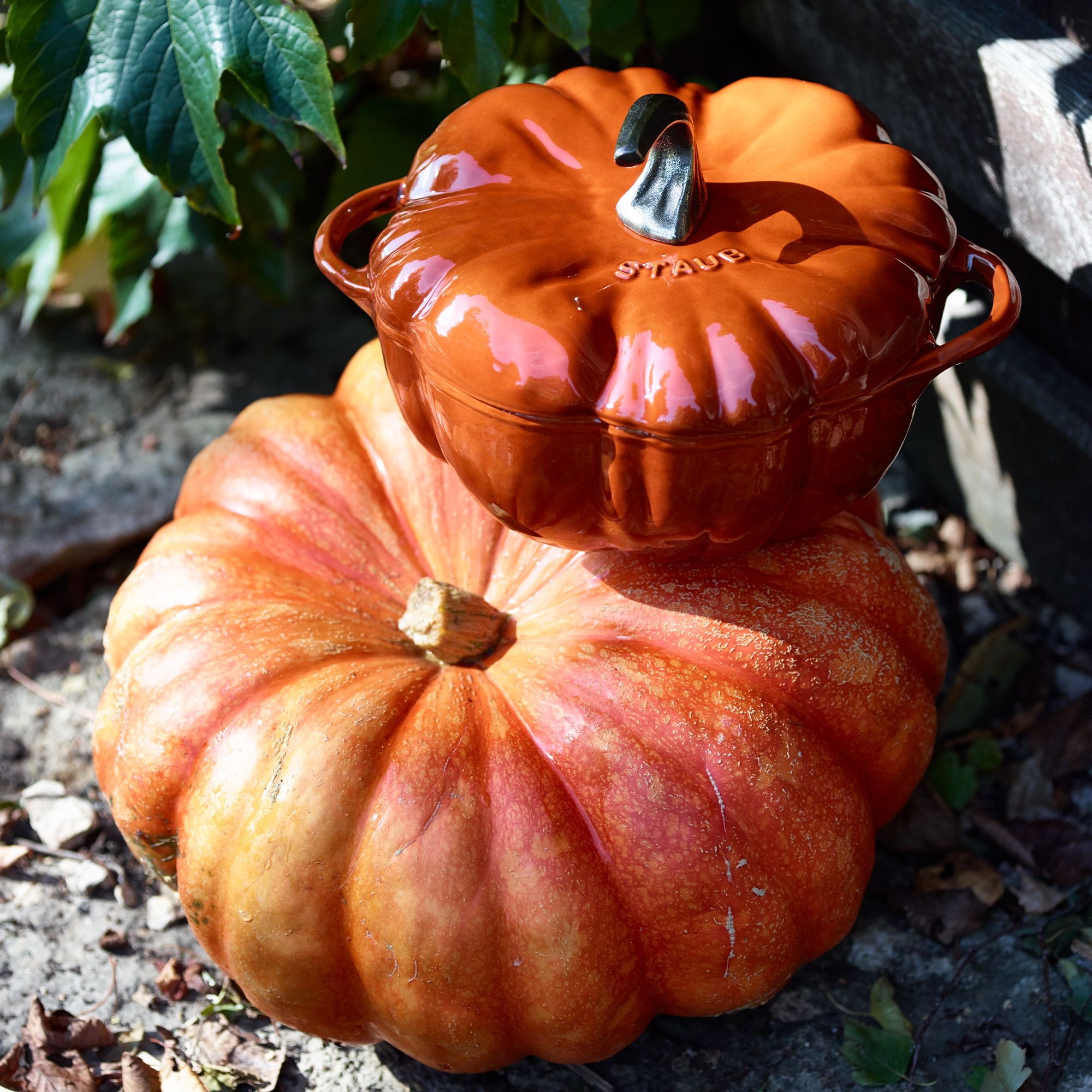 Staub - Cocotte Pumpkin - Cinnamon - 24 cm - is often placed on the table after use in the kitchen.
Available, delivery time 2-5 days
Manufacturer:
ZWILLING J.A. Henckels Deu
Manufacturer number:
1004725
Product information "Staub - Cocotte Pumpkin - Cinnamon - 24 cm"
The beautiful cinnamon-colored cocotte by Staub in the shape of a pumpkin is often put on the table after being used in the kitchen. In it you serve stylish, tasty stews, because cocottes in France were specially developed for this purpose. They are even used by top chefs like Paul Bocuse because they are made of cast iron, which stores heat particularly well and releases it slowly. The round cocotte has a diameter of 24 cm, a height of 15 cm and a capacity of 3.45 l. It is suitable for every type of stove and even for an induction hob. Thanks to the two handles on the sides, this casserole is easy to use. Professionals, hobby cooks and curious beginners alike get their money's worth and are guaranteed to quickly appreciate the benefits of this product. The pumpkin-shaped cocotte is also very robust and easy to clean because it is enamelled inside. This enamelling improves the stewing effect at the same time and enhances the inherent taste of meat, vegetables and all other ingredients, so that their aromas develop optimally. In this cocotte from Staub, your dishes will be particularly tasty when you invite your friends or family to eat again.
Made of cast iron: ideal for energy-efficient searing, cooking and braising

Suitable for all types of stoves including induction, can also be used in the oven / grill

Artful, natural design in the shape of a pumpkin

Traditional craftsmanship combined with the highest quality

Intense color due to the special majolica enamelling



Capacity: 3.45 l
length: 28.7 cm
width: 22.0 cm
height: 14.5 cm
Upper diameter: 24.0 cm
Bottom diameter: 19.2 cm
The brand STAUB originated in France - more precisely in Alsace, a region that is world-famous for its cuisine and good food. The focus of the product portfolio is on cookware made of cast iron and ceramics for connoisseurs who are looking for an authentic and emotional cooking and taste experience. DUST products combine traditional craftsmanship and state-of-the-art technology perfectly. Famous restaurateurs from all over the world appreciate the high quality of the products, which is why they are used in prestigious restaurants every day, not just in the kitchen. Even hobby chefs enjoy the DUST advantages of the preparation and the possibility to serve food directly on the table.