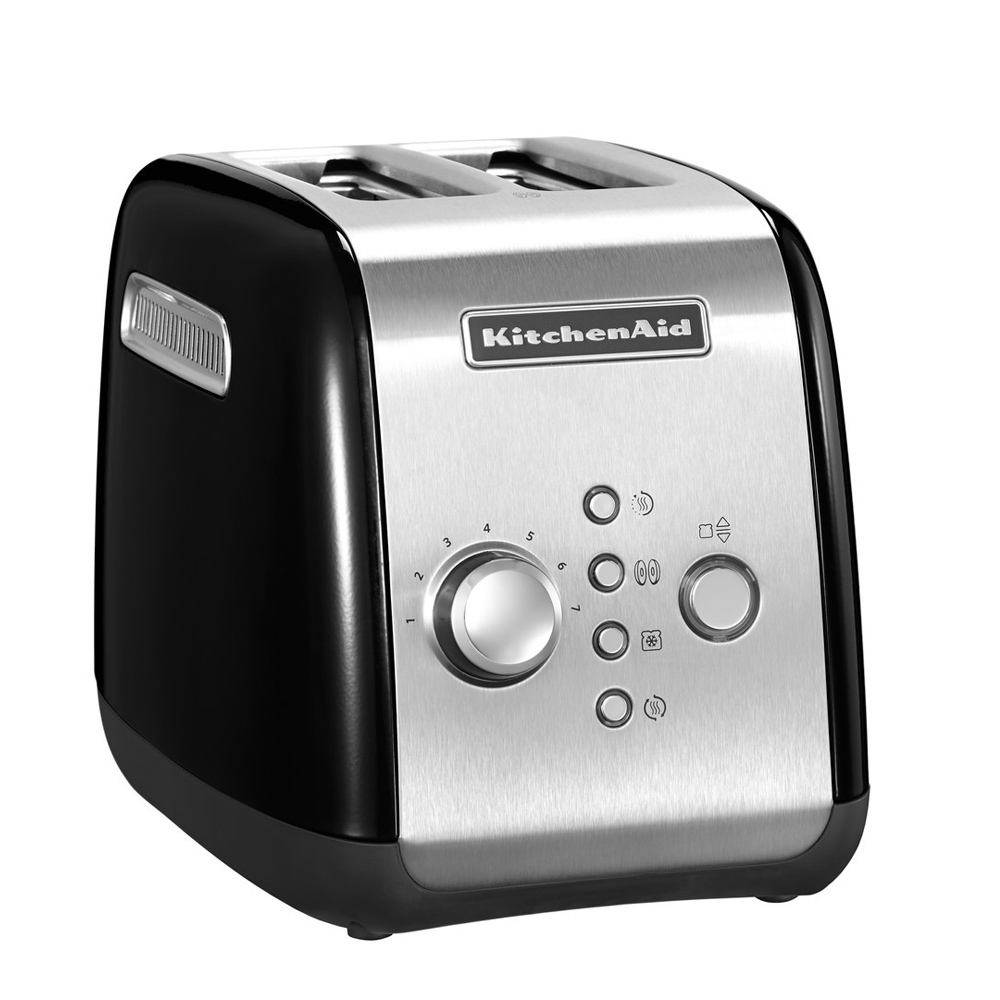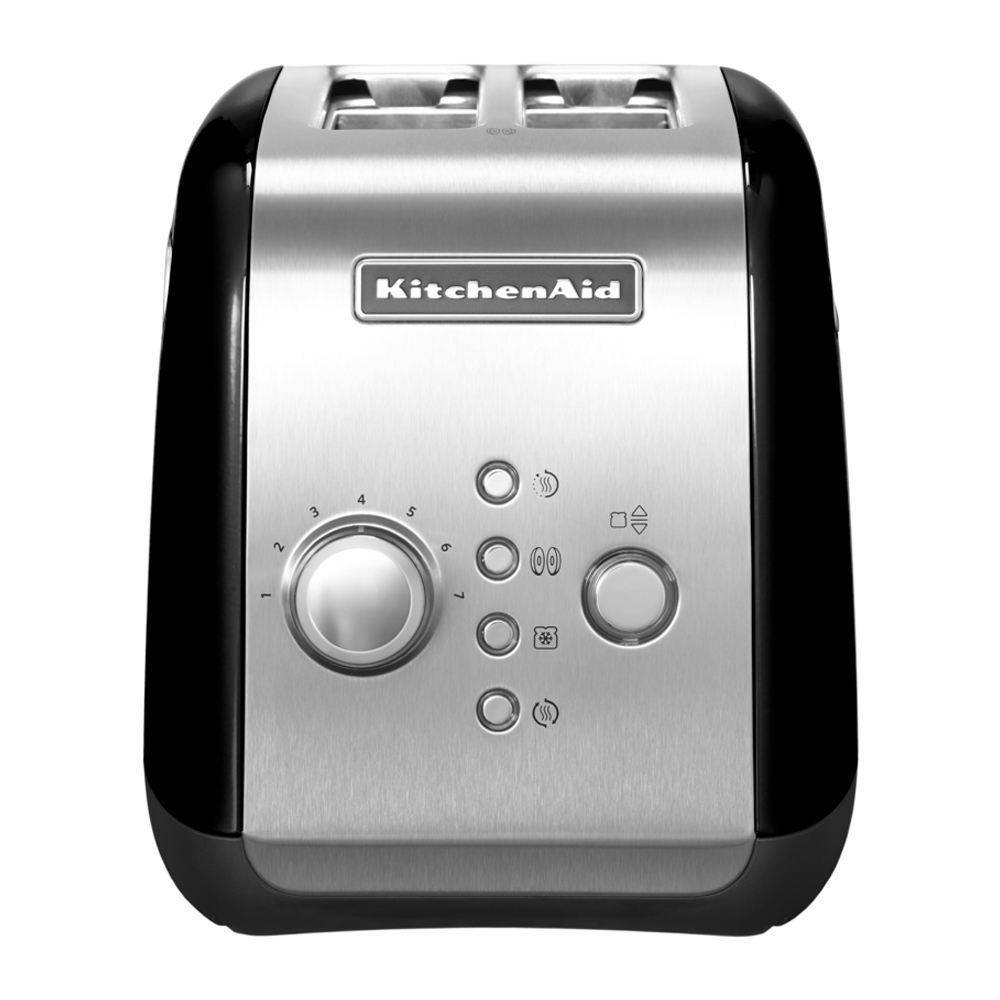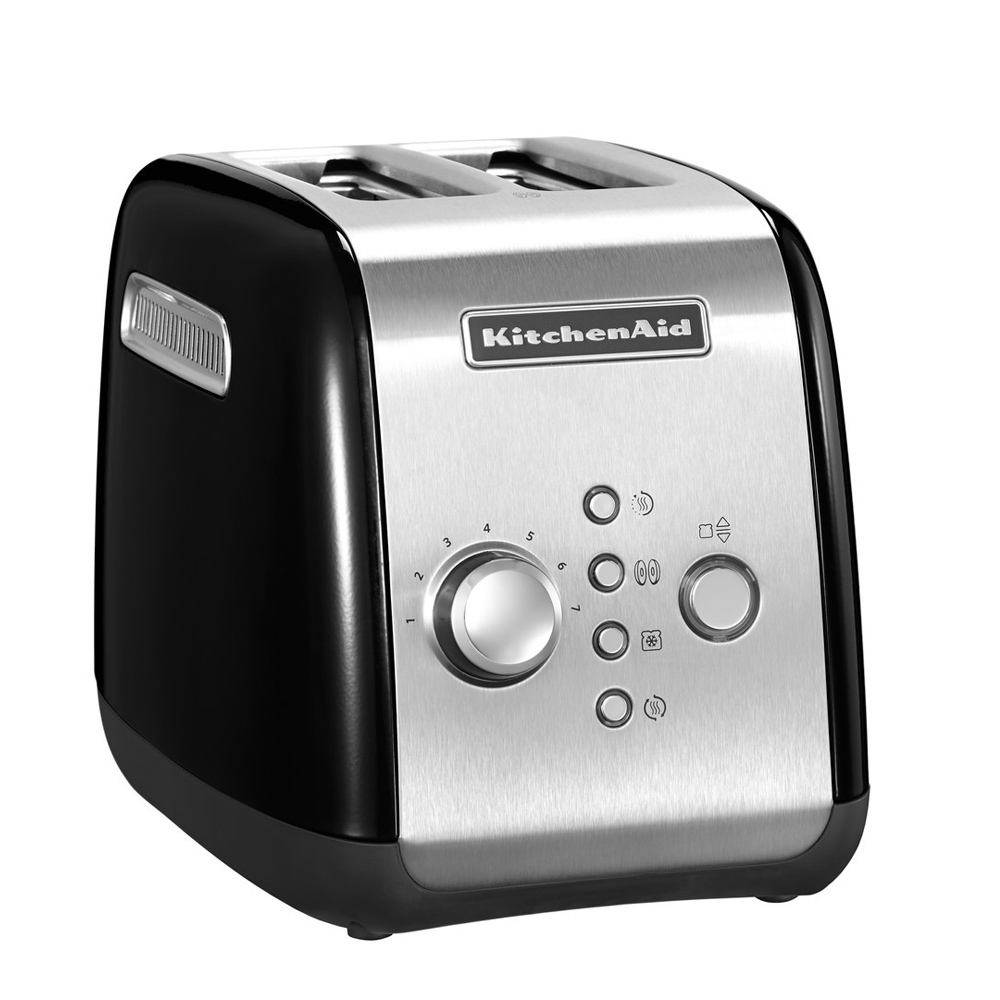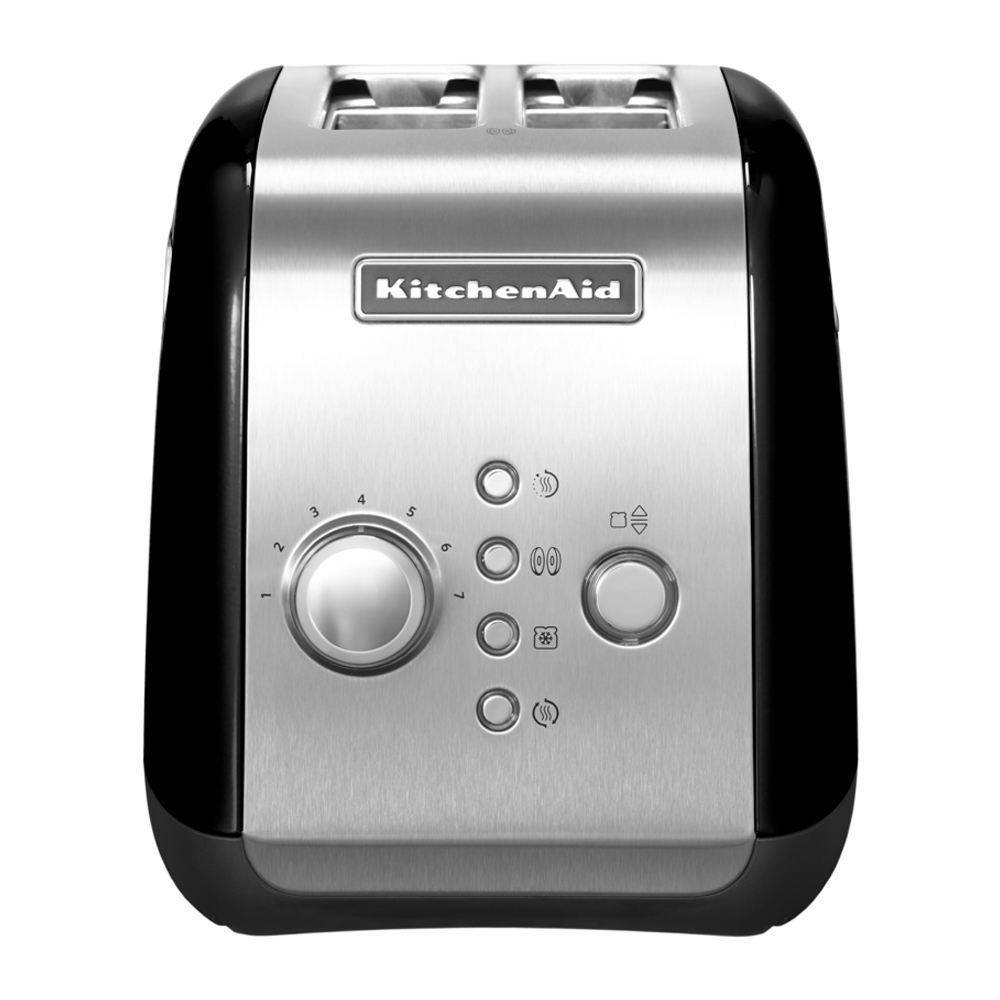 The new KitchenAid - 2-slot Toaster - 4 special functions Bagel - Frozen - Reheat - Keep warm - Shade control dial with 7 shade settings
Available, delivery time 2-5 days
Manufacturer number:
5KMT221EOB
Product information "KitchenAid - 2-slot Toaster - onxy black"
4 special functions Bagel - Frozen - Reheat - Keep war
Combining striking design and the best technology available, this KitchenAid toaster will revolutionise your morning routine. Its die cast metal construction makes a robust and stable appliance for the modern kitchen. Extra wide toasting slots allow you to toast any type of bread and even pastries without the worry of burnt pieces. Four special functions including a bagel setting toasts the inside of bagels and buns, and warms the outside for perfect browning results. Reheat and keep warm functions are also on hand. With the help of a gentle defrost function you can easily defrost and toast frozen bread- the ultimate in convenience.
Shade control dial with 7 shade settings - Precisely choose your browning preference
Toast/Cancel button operates the motorized lower and lift To easily start or cancel the toasting at any time
Keep-warm - feature up to 3 minutes Keeps the toasted slices warm
Frozen function - Gently defrosts and toasts frozen bread
Bagel function - Perfect for bagels and buns: toasts the inside, warms the outside
A ll-metal body construction with 2-4 extra wide slots and chrome temperature control knob - Durable, stable, easily toasts thick slices or pastries
Optional Accessories: Sandwich rack 5KTSR1 - Bun warmer 5KBW21
Video - toaster American version - function same
Technical Data
Wattage - 1100 W - 50/60 Hz
Number of slots - 2
Body material - all-metal
Cord length (under base storage) - 102.9 cm
Product dimensions - H × W × D 21 × 28.6 × 18.4 cm
Packaging dimensions - H × W × D 26 × 34.9 × 25.4 cm
Net weight 2.3 kg
Gross weight 2.7 kg
Removable crumb tray
4 special functions Bagel - Frozen - Reheat - Keep warm