Culinaris® - Kitchen Accessories

---
Welcome to the Culinaris® Küchenaccessoires Onlineshop. Become a professional cook! – A culinary kitchen offers potential for creativity and diversity in your kitchen and cooking habits. Let yourself be inspired.
Culinaris Küchenaccessoires is a leading retailer of kitchen accessories, lifestyle and design products in Germany. Kitchen accessories have been our passion since 1997, and we strive to offer our valued customers the very best.

Additionally, you can visit our retail stores in Sachsen, Sachsen-Anhalt, Berlin-Brandenburg, and Thüringen. Through our large online presence, we reach a worldwide audience and send orders to all corners of the globe from our logistics center.

Whether pots, knives, dishes, baking forms, pans, electric appliances, or clever kitchen gadgets – In our online store, you can discover over 30,000 Products from 180 exciting brands worldwide.

Trust in Culinaris' distinction as a competent partner in Table culture and kitchen furnishing.

Ultime gratin dish from Emile Henry
With the rectangular casserole dishes from Emile Henry, you can prepare lasagne, gratins and roasts, cook them and present them on the table.

It is made of HR® ceramic (High Resistance), which distributes the heat evenly, allowing food to cook perfectly and naturally all the way to the centre. It can be taken straight out of the freezer and placed in the oven at up to 270°C or under the grill.
read more
Large Storage Bowl

Created with a clever design and using natural materials ideal for storing fresh produce––the Large Storage Bowl performs on 2 levels. The cork lid, which serves as a fruit bowl, provides an elegant presentation, while the ceramic base offers a space for keeping onions, beets or potatoes fresh and out of sight.

Under the lid, the lack of light slows down germination, and 3 small holes provide just the right amount of ventilation. Coupled with the insulating properties of cork and ceramic, the Emile Henry Large Storage Bowl recreates conditions similar to those of a cellar, right in the heart of your kitchen or dining room.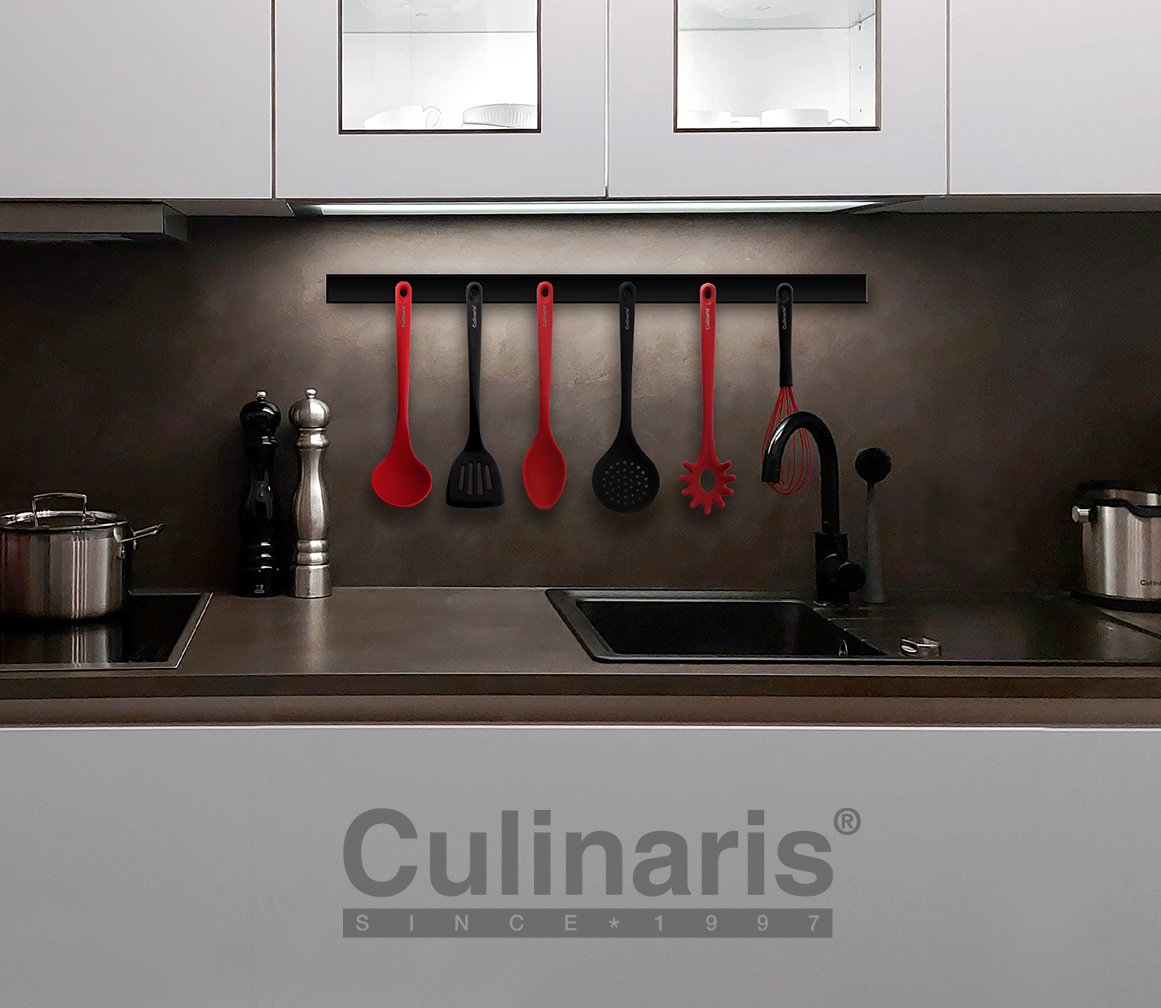 Culinaris® Küchenaccessoires

---
Since 1997, Culinaris has been selling high-quality, timeless kitchen accessories with a quality guarantee, for cooking enthusiasts and professional chefs all over the world. The Culinaris range includes more than 30,000, qualitative, innovative and professional products. Our product range is constantly being expanded with new, exceptional items and brands. Discover also the own brand of Culinaris. New in the assortment are the elegant Silikontools in the colours red and black.
---
THE CULINARIS STORES
In our 4 stores in Berlin, Leipzig, Nova and Erfurt (soon also in the Elbe shopping centre in Hamburg) we have a huge selection of cooking-related products to admire and touch. Here you can shop in a relaxed way, browse and find something unusual, guaranteed. Our friendly and trained specialist staff are always happy to help.

---
Culinaris® Kitchen Accessories - Since 1997